Jul 22, 2020 • 46M
The COVID-19 obit that went viral
Two journalists explore the impact of the COVID-19 crisis on minorities and immigrants in the United States.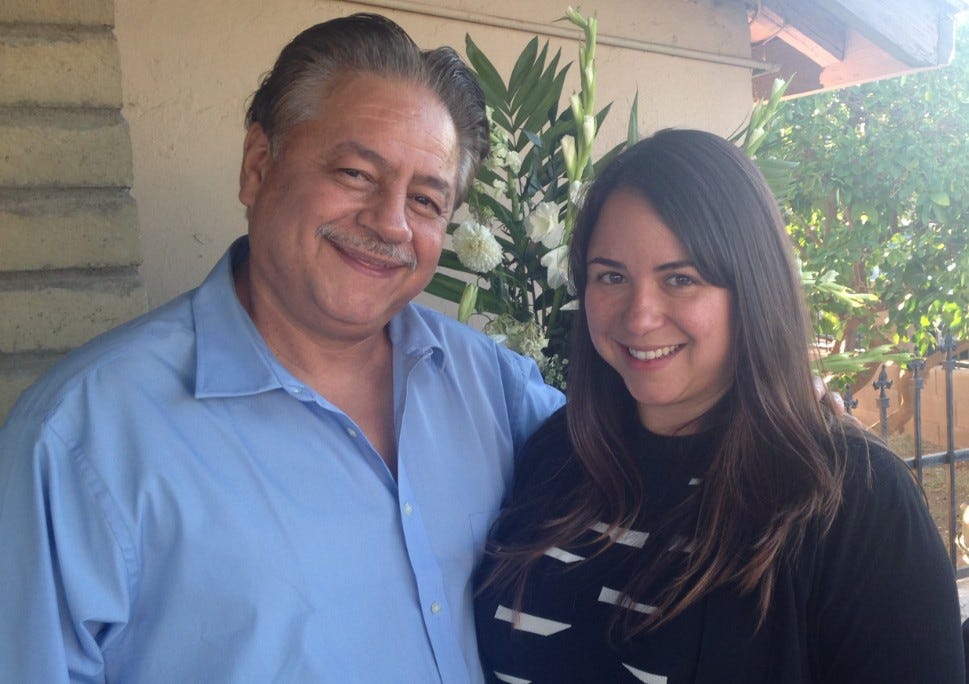 This podcast features an interview with Kristin Urquiza, pictured here with her dad, Mark Anthony Urquiza, in 2016. Her dad died of COVID-19 last month, and her obituary for him — in which she blamed politicians for contributing to his death — went viral. And because this is our last podcast, we also talk about what we learned from this project, and our concerns for the future as this pandemic rages on.
---
For more on our conversation with Urquiza, plus a perspective about gun violence amid this pandemic, please read our last newsletter. Thanks for reading and listening.